New Jersey Truck Accident Lawyer
 Injured in an 18 Wheeler Wreck? Learn How Our Trucking Accident Attorney in Mount Laurel, NJ Can Help You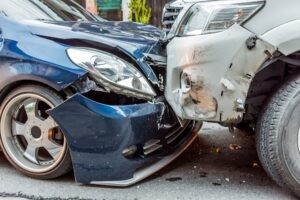 Our truck accident attorney in Mount Laurel, NJ, knows just how dangerous large commercial trucks like big rigs, tankers, semi-tractor trailers, and other 18 wheelers can be on our roadways. Each year there are approximately 60,000 injuries caused by motor vehicle accidents, many of those due to big rig wrecks.  According to the National Highway Traffic Safety Administration (NHTSA), light and large trucks were involved in 42.8% of all fatal New Jersey crashes, accounting for the highest percentage and number of fatal crashes out of any type of motor vehicle (333 out of 779 total fatal crashes). So far in 2021, the New Jersey State Police report that there have been 310 fatal accidents resulting in 320 deaths.  Nineteen (19) of these deaths have come in Burlington County alone, with an estimated nine being due to large commercial vehicles.
Individuals who have been injured in a serious 18 wheeler wreck often have life-changing and long-lasting personal injuries. Many times these injuries result in prolonged disability and require surgery, sometimes even emergency surgery. But the injuries do not just affect the victim but also the entire family who can also suffer physical, emotional, and financial harm due to a truck accident. Despite the obvious effects of a big rig wreck, insurance adjusters often refuse to fairly compensate victims and their families after a truck driver or trucking company has been negligent.
Nugent Law Protects Victims and Families in New Jersey: We Can Recover Your Compensation After a Big Rig Crash
For over 35 years we have been protecting the rights of individuals and their families who have been injured in truck accidents throughout New Jersey. We can help victims and their families recover compensation for:
-Past pain and suffering – measured from the date of the accident until the date of payment
-Future pain and suffering – a lump sum estimated for the rest of a victim's life
-Medical bills – past and future medical bills, including medication costs
-Lost wages – from being unable to work due to the accident, injuries, disability, or appointments
-Future lost earnings – if you cannot work the same job and have to take a lower-paying job, you may be entitled to the difference between your higher paying job and the lower-paying job multiplied by the number of years left you would have worked
-Nursing care and treatment
-Loss of consortium – relations with your spouse, but also interactions, guardianship, society, and relationship with your children, parents, and other family members
-Punitive damages – in rare but egregious cases of negligence, and
-Other damages related to your trucking wreck.
How to Recover Compensation in a New Jersey Trucking Accident
In order to recover compensation for a semi-tractor trailer crash, you need to establish liability, or fault against the defendant. There are several ways to establish liability against a negligent truck driver, trucking company, or other parties responsible for your injuries.
Common-Law Negligence
Negligence is a common law, or judge-made, legal principle that imposes a duty on all individuals or businesses to act reasonably to avoid unnecessary and foreseeable harm to others. Under New Jersey common law, all drivers must exercise reasonable care under the circumstances in the use or operation of their motor vehicle. A driver who acts recklessly, carelessly, or outright negligently may be liable for any injuries caused to others.
Companies are also responsible for the negligence of their employees through a doctrine known as vicarious liability or, more specifically, respondeat superior. Thus, a negligent truck driver who causes a New Jersey big rig crash will also create liability for the trucking company the driver is working for at the time of the accident.
Negligence Per Se
When a driver violates New Jersey vehicle and traffic law, that results in a criminal or traffic offense. If the violation causes an accident, the violation may be used as automatically liability against the driver if the victim can prove:
– the defendant violated the statute
– the statute was meant to protect the victim from harm, and
– the statute was meant to prevent the type of harm that was caused to the victim.
If these three elements can be proven, a court may find that a truck driver is automatically liable for the injuries to the victim. Examples of when this doctrine could be used include the following:
– Truck driver running a red light or stop sign and hitting a passenger car
– Trucker speeding and losing control
– Improper left turns by a tractor-trailer
– Drunk driving or drugged driving
– Distracted driving, and
– Other causes of trucking wrecks that could result in personal injuries.
FMCSA Regulatory Violations
Since trucking is a national industry, there is a federal agency that has created regulations that apply to trucks no matter what state they are in, going to, or coming from. The Federal Motor Carrier Safety Administration (FMCSA) regulations that are violated and cause personal injuries in New Jersey can be a way to prove liability against a defendant truck driver or trucking company.
However, unlike a statutory violation of New Jersey law, an FMCSA violation is only evidence of negligence. This means that it can help a victim establish liability, but it is not automatic like a statutory violation can be.
Hurt in a Truck Accident in Mount Laurel, NJ? Let Us Help You
Trucking accidents are some of the most hotly contested personal injury cases. This is because many truck carriers could face extreme penalties from the FMCSA, including losing their DOT license. Truck drivers also have a lot to lose, including their CDLs. Coupled with the fact that most trucking companies have high insurance policies and the injuries are often catastrophic, insurance adjusters and defense lawyers will try to undermine or deny otherwise valid claims.
Do not let this happen to you. Rely on the truck accident lawyers in Mount Laurel, NJ, at Nugent Law. We have the experience and knowledge necessary to help prove liability and demonstrate the damages of your trucking accident case. We offer FREE consultations and only get paid after you get paid in a settlement, verdict, or award. Learn how we can help you and your family during your free appointment by calling (856) 596-9770 or by sending us a private email to our "contact us" box available here.