RESULTS. EXPERIENCE. REPUTATION.
Criminal Lawyers | Personal Injury Lawyer NJ | Work Injury for NJ
At Nugent Law, we are one of the few law firms in New Jersey that excels at personal injury, criminal defense and workers compensation. Read our reviews. Look at our results. Whether charged with a crime, injured at work or suffering injuries from an accident, our experience, reputation and aggressive representation are unmatched because we get results that few law firms can. Recognized as one of the premier trial attorneys in New Jersey and Pennsylvania, Nugent Law has a proven history of success and an unparalleled reputation for fighting for its client's rights in both criminal cases and serious personal injury cases.
Fighting for his clients for more than 35 years, Charles H. Nugent, Jr., Esquire is Certified by the New Jersey Supreme Court as a civil trial lawyer (less than 2.5% of attorneys qualify for the designation). He has been selected by his peers for more than 15 years as a "Super Lawyer" in criminal and personal injury law. He is a member of the Million Dollar Advocates Forum. He has consistently received a rating of  "Superb", "10" and "Client's Choice Award" by lawyer rating website AVVO.  He is a graduate of the National Criminal Defense College, one of the most prestigious criminal defense colleges in the world.  He has been recognized in the New York Times as one of the  "Ten Leaders"  of Southern Central New Jersey Criminal Defense Law.  He has been recognized for excellent advocacy in New Jersey Monthly Magazine, Philadelphia Magazine and South Jersey Magazine. He has received numerous 5 STAR ratings on Google and other social media platforms from satisfied clients.
When losing is not an option, let Nugent Law be
The Right Firm. Right Now.
(856) 644-3700

Slide

YOU SUED MCDONALD'S AND WON....UNBELIEVABLE
I thank God for the day I first found you to represent George.
I am very grateful client, looking forward to spreading my good news about you.
Your forever fan, -client
Slide

Charles Nugent is the best lawyer in the state... He truly cares about his clients and they're well being….Don't let the nice guy thing fool you though, he can be a pit bull when it counts. I've used him twice and have recommended him to all my friends in need of a good attorney.
Slide

Mr. Charles Nugent is an excellent Criminal Defense Attorney! I could not have chosen a better Lawyer to defend me and provide such an overwhelmingly proven innocence in the Criminal allegations charged against me.
Slide

My experience with Chuck Nugent's Law Firm was nothing less than excellent, as he has the vast experience necessary to achieve the most out of a personal injury cases. I would highly recommend his law firm to anyone who needs a stellar law firm.
Slide

Thank you Mr. Nugent for your time spent and your Legal expertise in the not guilty outcome in my criminal case. I highly recommend Mr. Charles Nugent to my Family, Friends and anyone in need of an excellent Criminal Defense Attorney! One Of The "Great" Lawyers
Slide

Mr. Nugent and Matthew C. Maressa, are the best in the business, very professional, and most of all look out for your best interest, and this is not just 1 time, continuously I have retained Mr. Nugents office for many different cases and not 1 time has he disappointed me…
Slide

CHARLES NUGENT handled my case professionally and got my case DISMISSED....I Would HIGHLY HIGHLY recommend CHARLES NUGENT .... Why take chances with your future?? Unless you just enjoy gambling.
Slide

Mr Nugent and his team are tops in my book....They are a Fantastic group of people and they treat you like Family. Very pleased to recommend Nugent Law any chance I can…use Nugent Law, you will be glad you did. "It's why he's Tops in the State of New Jersey and P.A."
Slide

Chuck did a phenomenal job representing me do to an accident I was in caused by the defendant. I would highly recommend him to friends, and family, even strangers. He is by far the Best Lawyer on the East Coast. Chuck thank you for a well done job! Great outcome!
Slide

I have utilized Charles Nugent and his practice for for criminal and personal injury matters. I highly recommend Mr. Nugent and his firm with the utmost confidence and have a world of gratitude for what they accomplished for me. Great representation, incredible outcome!!
Slide

Mr. Charles Nugent is a top elite lawyer. I was involved in a serious car accident where I suffered some serious injuries. He's a true life changer and is very appreciated by my family and I. The lawyer you want, the lawyer you need!!!

Our Experience, Our Strengths, Your Success
We have 35 years experience serving clients in the following Practice Areas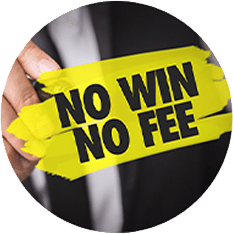 Personal Injury
An injury can change your life in an instant. In addition to pain and suffering, you may be dealing with lost wages and sky-high medical bills.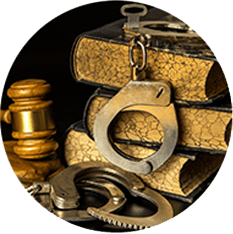 Criminal Defense
If you are dealing with a criminal charge, you need a skilled attorney who has a strong history of getting results.
Winning Millions For Our Clients
Slide
Automobile Accident recovery for a man injured in an accident who developed complications from surgery, including peripheral neuropathy.
Slide
Settlement for a child who suffered traumatic brain injuries and fractures suffered in a car accident. The settlement was recently approved by a Burlington County Superior Court Judge in 2020.
Slide
Construction Site Accident Settlement for a Nugent Law client who was a construction worker injured in a residential construction site accident which occurred in Ocean County NJ.
Slide
Fraud & Contract Verdict recovered in the Federal District Court, Southern District, West Palm Beach Division, Florida, on behalf of a Nugent client who alleged that an inventor stole his invention.
Slide
Construction Accident co-counsel settlement obtained on behalf of a Nugent Law client who suffered serious injuries after falling from a second floor building in New York City.
Slide
Sexual Assault and Medical Malpractice settlement on behalf of a Nugent Law juvenile client who was sexually assaulted by another juvenile in a medical facility. The medical facility, a physician and nurses who supervised the juveniles contributed to the settlement.
Slide
Wrongful Death Settlement obtained for a Nugent Law client for an accident resulting in death.
Slide
Assault & Negligence Settlement for a Nugent Law client who was shot during a domestic dispute. The recovery was made from a primary and excess homeowners policy after defeating the insurance company's attempt to disclaim coverage based upon intentional acts exclusions.
Slide
Dram Shop/Liquor Liability Verdict for a Nugent Law client who suffered multiple injuries following an accident after leaving a bar in Camden County. The client was a passenger in a vehicle being operated by an off duty NJ police officer.
You Didn't Deserve To Get Hurt.
Our Personal Injury and Workers Compensation Lawyers will get you the Compensation you deserve.
Injuries, both physical and economic, can be devastating. Injuries can cause permanent pain and suffering, disability, impairment, loss of the enjoyment of life, loss of employment and income, leave you with outstanding medical bills and a future of uncertainty. If you live in New Jersey or Pennsylvania and was injured as a result of someone's carelessness, your best move is to call the lawyers at Nugent Law. Our experienced Personal Injury and Workers Compensation Attorneys will make sure whatever money is available to make you whole will be recovered for you. After all, it wasn't your fault, but it is your life.
NEW JERSEY PERSONAL INJURY LAWYERS
Charged With A Crime or Traffic Offense?
Our Criminal Defense Lawyers Are Ready To Fight For You.
When you're charged with a crime, the consequences can be severe. Jail, probation, fines, community service, forfeiture of your money or property can ruin your life, and the life of your family. When everything is on the line, and losing is not an option, you want lawyers that are experienced, knowledgeable, respected and have a history of winning. If you live in New Jersey or Pennsylvania and are charged with a crime or other offense, Nugent Law Criminal Defense Lawyers are ready to aggressively defend you. At Nugent Law, losing is not an option. Whether charged with a crime, disorderly person offense, felony, misdemeanor or traffic offense in Federal Court, State Court or Municipal Court, make your first call Nugent Law.
NEW JERSEY CRIMINAL DEFENSE LAWYERS
FREQUENTLY ASKED QUESTIONS
What exactly is workers' compensation?
In New Jersey, workers' compensation is a "no fault" insurance program that provides benefits to an employee who suffers a job-related injury or illness. This means that if you are injured at work, regardless if it was your fault, you can receive benefits. Some of these benefits include:
Medical Benefits
Temporary Total Benefits
Permanent Partial Benefits
Permanent Total Benefits
What should I do if I am hurt at work?
The first thing you need to do is notify your employer immediately. Speak with your manager, supervisor, or someone with authority at your place of work. This notification does not have to be in writing, but it may be to your advantage to keep evidence that you have notified your employer. If you need immediate medical treatment, you should request this from your employer as soon as possible. Under New Jersey workers' compensation law, your employer and/or their insurance carrier has the option to select the physician or physicians to treat you for your work-related injury. Just as importantly, contact an attorney to protect your rights.
Do I really need a workers' compensation lawyer, and if so, what does it cost?
Yes, you need a workers' compensation lawyer. After your work-related accident or injury, there may be disputes between you, your employer, and their insurance carrier over your entitlement and eligibility for benefits. A competent New Jersey workers' compensation lawyer will advise you of your rights, file a claim petition with the Division of
Workers' Compensation
, and ensure you receive the medical treatment and payment of benefits you deserve. There are no up-front costs for hiring a workers' compensation attorney, as attorneys in New Jersey are prohibited from charging a fee in advance for legal services. These fees can only be awarded by a workers' compensation judge, and are usually limited to 20% of the judgment, which is payable from your settlement and split between the employer and their insurance carrier.
How does a criminal defense attorney defend me?
There are many ways to successfully defend a client. Defending a client from criminal charges depends on the facts and takes experience, knowledge of the law, and good judgment.
First, it is always the prosecutor's burden to prove an accused guilty beyond a reasonable doubt. An accused does not have to prove anything. He or she does not have to present witnesses, does not have to cross-examine witnesses and does not have to present evidence because a prosecutor is required to prove each and every element of an offense beyond a reasonable doubt, including criminal intent. If the prosecutor is unable to meet that burden, the client has been successfully defended and a jury will not convict the client.
A winning defense can take many paths. If evidence was seized illegally, such as controlled dangerous substances in a motor vehicle stop, a defense can be mounted that the stop, search, or seizure was illegal, without probable cause and therefore unconstitutional. If a judge determines that a stop, search, or seizure was without probable cause the judge will "suppress" the evidence so that it cannot be used in the prosecution of the case. Without evidence, there is no case.
Sometimes presenting a successful defense is simply a matter of witness or evidence credibility. For example, a client is accused of doing something, like committing an assault. The client's position may be that he acted in self-defense or defense of another. Those are affirmative defenses, which if credible, will raise a reasonable doubt as to the guilt of the client. Another effective strategy is impeaching the credibility of the accuser. It may be that the accuser made prior inconsistent statements, doesn't have a good recollection of events, or their statement simply doesn't make sense. In almost every case, credibility is a critical factor, whether the credibility of law enforcement, an accuser, eyewitness, etc. If witnesses or evidence are not credible, a prosecution will fail.
Other times, a successful defense can be more complicated. For example, if scientific, technical or other specialized knowledge will help a jury understand evidence or determine a fact in issue, an expert who is qualified by knowledge, skill, experience, training or education may help a client successfully defend their case.
There is no one size fits all defense. Each case is unique on its own facts, and those facts will help determine what defense will best assist the client.
What should I do if the police contact me or want to talk to me?
As a general rule, if the police contact you you should respectfully decline to cooperate or give a statement until you have discussed your situation with an attorney. You have a constitutional right to remain silent, and law enforcement cannot force you to cooperate or give a statement. Exercising your right to remain silent is many times the best thing you can do.
Some of the strongest evidence that prosecutors can introduce into evidence against an accused is the accused's own incriminating or inconsistent statement. After discussing your matter with an attorney, it may be in your best interest to cooperate and give a statement however you should not make the decision on your own. More often than not, when an individual cooperates and gives a statement, it backfires and becomes the most devastating evidence the prosecutor has because it is incriminating, inconsistent with the evidence or just not credible.
An experienced attorney can help you make the decision on whether to cooperate or not. Even if you decide that cooperation is in your best interests, having an attorney in the room when being questioned keeps the playing field level, and prevents law enforcement from trying to trick you or intimidate you.
Am I Eligible?
Individuals are able to file personal injury claims if they have endured an injury as a result of someone else's carelessness, recklessness or negligence. The injury may occur at any place and by any means – whether in a 
car accident
, or by 
slipping on a wet floor
in an office building.
How Much Is My Case Worth?
The value of an injury claim varies from case to case. It hinges not only on the severity of the injury itself, but also the strength of the evidence establishing the liability of the party at fault – the details matter greatly. Generally speaking, however, a claim's worth is based on a few key considerations:
Past and future medical bills
Lost wages and lost earning capacity
Pain and suffering