Personal Injury Lawyer in Cherry Hill, NJ
Injured in an Accident? Call Our Personal Injury Lawyers in Cherry Hill, NJ for Help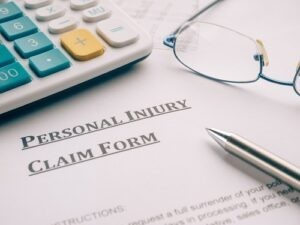 Personal injuries caused by an accident can result in permanent damage, disability, lost wages, and high medical bills. New Jersey law allows personal injury victims to obtain compensation for these losses, including conscious pain and suffering. However, insurance adjusters will regularly try to undermine claims by minimizing a defendant's liability, undervaluing your injuries, and even shifting blame for the accident to you. Our personal injury lawyers in Cherry Hill, NJ, know that this could happen in nearly every type of accident case, including slip and falls, dog bites, car accidents, truck wrecks, and other types of injury-causing cases.
This is why victims and their families need to obtain experienced and competent legal representation to defend their rights to compensation. Here at Nugent Law, our personal injury attorneys in Cherry Hill, NJ, have built a reputation for being fierce advocates for victims injured due to the wrongful or negligent conduct of another person, business, or government entity. Our bodily injury law firm is dedicated to injury claim victims and offers:
FREE case evaluations to learn your legal rights
No upfront costs or obligations to sign up when you meet with us
We pay the upfront costs and disbursements of medical records, filing fees, expert expenses, and other litigation costs, which are only reimbursed if we recover money for you
No out-of-pocket expenses in our attorneys' fees because we are only paid a percentage of what we recover for you in a settlement, verdict, or other award
We have a no-win, no-fee guarantee, and
We offer personalized attention to each client, not treating you as just a case number.
Types of Cases Our Firm Handles
Nugent Law handles nearly any type of personal injury accident occurring in New Jersey, including the following:
Car accidents or auto accidents
Trucking wrecks with 18-wheelers, box trucks, semi tractor-trailers, tankers, flatbeds, and other big rigs
Motorcycle crashes
Slip and falls or trip and falls
Dog bites or animal attacks
Bicycle accidents
Pedestrian knockdowns or pedestrian hit by a car
Workplace accidents
Medical malpractice or nursing home malpractice, and
Many other common causes of personal injuries that our lawyers in Cherry Hill, NJ, could help handle for you.
We Can Help Recover Compensation for You and Your Family
A person injured in an accident may be entitled to "damages," which is paid in the form of monetary compensation. This monetary compensation can be used to reimburse medical bills and lost wages, or compensate a victim for their conscious pain and suffering, loss of consortium, or other emotional harm (non-economic damages).
Our personal injury lawyers in Cherry Hill, NJ, can help victims and their families recover compensation for the following types of injuries:
Amputations of loss of a limb
Broken bones
Brain injuries
Spinal cord injuries or paralysis
Scarring or significant disfigurement
Soft tissue injuries
Torn muscles or tendons
Organ injuries
Loss of eyesight
Nerve injuries or nerve damage
Burn injuries from a fire, explosion, or chemical exposure
Wrongful death expenses, and
Any other type of personal injury caused by a negligent accident in New Jersey.
Hurt in the Garden State? Let Nugent Law Help You
If you or a loved one suffered personal injuries due to the reckless, careless, or negligent conduct of another person, business, or government entity, call our experienced personal injury attorneys in Cherry Hill, NJ, for a FREE consultation to learn how we can help you and your family recover compensation for your damages. Call (856) 596-9770 or send us a message with our "contact us" box available here to get started with our bodily injury law firm today.