Motor Vehicle Accidents Can Happen At Any Time And Can Alter Life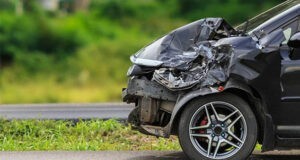 Holidays are often the times when people travel to get together with friends and loved ones. Unfortunately, serious motor vehicle accidents can occur at pretty much any time or place. Recently, a horrific crash took the lives of two drivers and injured several others in New Jersey.
According to the report, the early morning crash occurred on Easter morning shortly after 2 a.m. It was apparently caused by a 51-year-old driver who turned onto a local route. However, the man was headed the wrong way on the road. His vehicle then smashed head long into an oncoming vehicle that was driven by a 31-year-old man.
Both men were killed by the impact at the scene. Three other people were also hurt in the crash. A 23-year-old woman and a 38-year-old man suffered serious injuries in the collision and were admitted to a local hospital. Another woman, 28, was transported for medical care and later discharged. New Jersey police are still conducting their investigation into this crash.
It is still unknown what led to the driver turning the wrong way onto the road. The victims who suffered serious injuries in this deadly wreck may have a long and arduous recovery ahead of them. In addition to extensive and costly medical care, they may also face other monetary damages from lost wages and associated expenses. Victims, including surviving family members of those who are killed in these tragic motor vehicle accidents, may be entitled to pursue personal injury or wrongful death litigation against the party or parties believed responsible; claims against deceased tortfeasors may be brought against their legal estates. If a court finds in the plaintiff's favor, then any resulting financial award may ease the monetary burdens imposed by these unexpected and horrific wrecks.
Source: Woodbridge, NJ Patch, "Details, Victims ID'd In N.J. Double Fatal Crash On Easter In South Amboy", Tom Davis, April 25, 2017
+++++ Disclaimer+++++ This blog is considered advertising and does not constitute any client-attorney privilege and does not offer any advice or opinion on any legal matter. This blog was drafted by Digital Mixology a digital marketing, Public Relations, advertising, and content marketing firm located in Philadelphia, PA.
Nugent Law
(856) 644-3700
(609) 908-4700
Visit Nugent Law