Auto Accident Lawyer in Mount Laurel Township, NJ
Understanding the Causes, Injuries, and How Our Auto Accident Attorneys in Mount Laurel Township, NJ Can Help You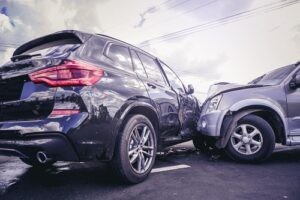 There are many ways that someone could suffer personal injuries, with motor vehicle accidents being one of the most common. According to the National Highway Traffic Safety Administration (NHTSA), approximately 2.74 million people are injured each year and over 36,000 are killed in traffic accidents throughout the United States. Approximately 60,000 injuries and over 500 fatalities occur right here in New Jersey. Our auto accident lawyers in Mount Laurel Township, NJ, know that most of these crashes are preventable and caused by the reckless, careless, and outright negligent conduct of a defendant.
If you or a loved one were seriously injured in any type of motor vehicle accident, you may be entitled to compensation for your pain and suffering, lost wages, and medical bills. Your family may also be entitled to recover compensation for loss of consortium, society, guardianship, and other damages. Learn how our experienced auto accident attorneys in Mount Laurel Township, NJ, can help you recover the compensation you deserve during a FREE consultation with our compassionate team at Nugent Law.
Types of Auto Accidents We Handle
Many different types of motor vehicle accidents could cause serious injury, lost wages, and medical bills to a victim and his or her family. Our personal injury law firm handles virtually any type of motor vehicle accident occurring in New Jersey. Some of the most common types of cases that we handle include the following:
Rear-end collisions
Head-on crashes
Distracted driver accidents – especially cell phone cases
Drunk driving cases
Failure to yield
Drugged driving cases
Speeding or losing control
Left-turn accidents
Running a red light or stop sign
Vehicle rollovers or flip overs
Mechanical errors
Improper merge or lane changes
Unsafe U-turns, and
Other types of vehicle crashes caused by a negligent driver.
Common Injuries From Auto Accidents
Victims of an auto accident in Mount Laurel Township, NJ, may suffer a variety of serious personal injuries. Some of these injuries may result in long-term complications, including permanent disability. Victims may need to undergo surgery, or multiple surgeries, to repair the damage done. Most victims will also have to undergo physical therapy or other treatment on a routine basis to help restore range of motion, function, and strength.
Some of the most common personal injuries after an auto accident that our injury law firm could recover for you include the following:
Traumatic brain injuries like concussions, diffuse axonal injuries, penetrating damage, and other injuries
Spinal cord injuries like paraplegia, quadriplegia, or other damage
Amputations or loss of a limb
Broken bones or fractured bones, especially compound fractures or damage requiring internal fixation
Organ injuries and damage, including liver lacerations, kidney bruising, heart contusions, and lung contusions
Significant scarring and disfigurement
Burn injuries
Shoulder injuries like SLAP tears, rotator cuff tears, biceps tears, impingement, and other damage
Knee injuries like meniscus tears or damage to the LCL, MCL, PCL, or ACL
Partial or total joint replacements
Neck and back injuries, including slipped discs, herniated discs, annular tears, and other damage
Wrongful death, and
Other damages caused by a catastrophic auto accident.
Were You Injured in a Serious Motor Vehicle Wreck? Call Our Auto Accident Attorneys in Mount Laurel Township, NJ for Help
Our experienced personal injury law firm offers FREE consultations and only has our attorney's fees paid after we recover compensation for you in a verdict, settlement, or court award. This means that there is a no-win, no-fee guarantee to work with our law firm. Learn how our skilled auto accident lawyers in Mount Laurel Township, NJ, at Nugent Law, can help you by calling (856) 596-9770 or sending us a private and confidential message to our "contact us" box available here.